mbed Business Card Breakout Board
A business card sized breakout board for the mbed microcontroller.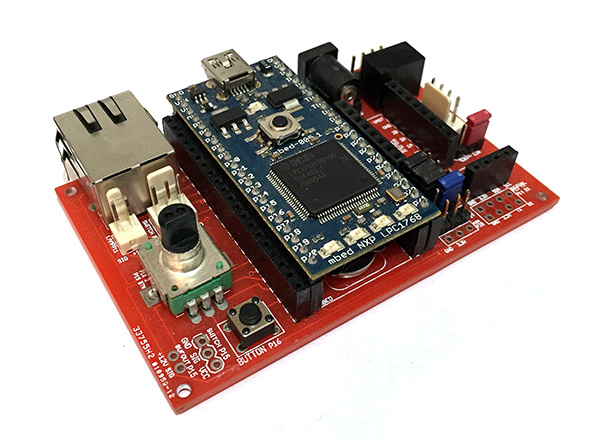 The board has the following functionality broken out: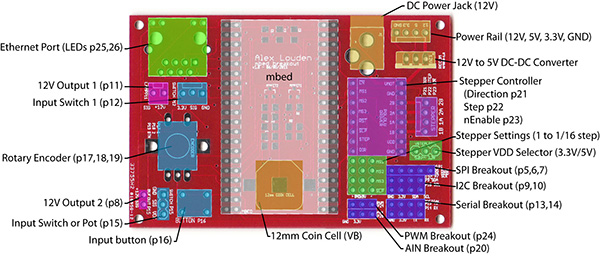 ---
I also built an addon board, designed for use with a 6 axis servo robot arm.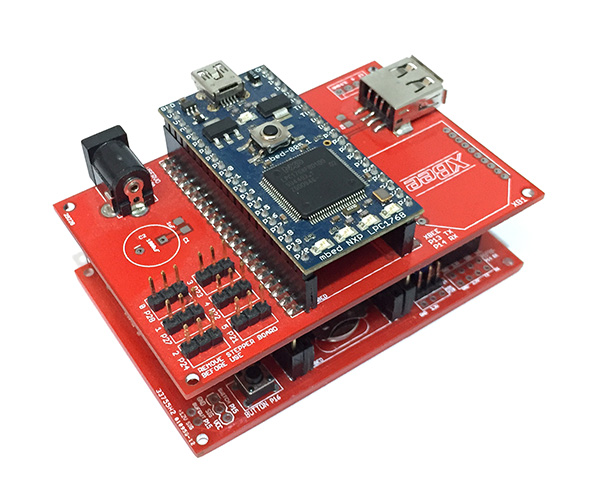 This board contains:
6x PWM control pins for driving servos
6V supply with a large capacitor for current smoothing
XBee for wireless control
USB host for storage
---
mbed have continued the trend, and are now producing a similar form factor application board.